The rapidly increasing public focus on how, by acting together, we can work towards a more sustainable and responsible world has already had a significant impact on the investment industry and its influence continues to grow day by day.
We are committed to improving both in the way we run our business and also in the way in which we engage with our investee companies in relation to Environmental, Social and Governance factors (ESG), including climate change.
Lindsell Train actively supports the following organisations: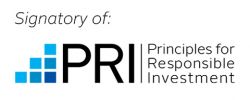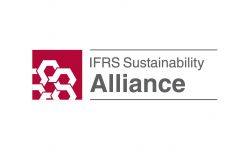 Lindsell Train is also a signatory of the Japan Stewardship Code.
Governance
Lindsell Train's Board of Directors has overall responsibility for assuring processes and policies and assessing the effectiveness of our activities, including those relating to stewardship. ESG is a standing agenda item at our Board or Management Committee meetings (held alternately each quarter).
In addition, an ESG Committee was established by the Board in March 2021 to ensure the clear definition of our ESG strategy and how this is put into practice, as well as to oversee the identification and mitigation of risks relating to ESG. The committee is also responsible for ensuring that as a business we monitor the sustainability of our operations and adopt the necessary policies and objectives to meet the standards expected of us by our clients, stakeholders, and regulators. Nick Train is Chair of the committee, which has representation from investment, marketing/client services and compliance.